Home

»

Chroma Cables Audio








Due to popular demand, and following our
USB-A
and 
USB-C
Chroma Cables, DJ TechTools has entered the analog realm with high quality audio cables designed for the stage and studio.

Visibility
No more fumbling while setting up! Color code your audio connections so you always know what goes where.

Modern Functional Style
Every inch of these cables was engineered to make your life easier. We've re-thought the basic audio connector with 2018 styling and timeless functionality.

Easy Wrap HQ Rubber
Good tools get the job done without getting in the way. High quality soft materials ensure these cables are super easy to handle.
"Rca for my Dj setup was a better price and the high quality is perfect"
May 28, 2018
Technical Details
---
⬤ Movable Strain Reliefs

Every gig is different and you need trustworthy cables that help you respond to all scenarios. These handy protectors slide up and down to widen or shorten your cables and printed +/- markings clearly distinguish between channels.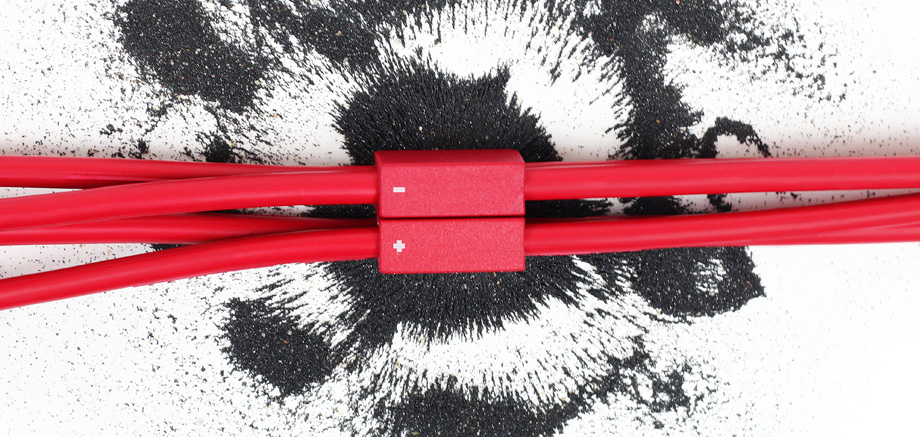 ⬤ Velcro Strap
Built-on velcro cable straps prevent untidy cables, keeping your gig bag nice and organized. You'll wonder how you managed without this.

⬤ Golden Ends
Long lasting and highly conductive gold plated connectors make these the perfect cables for both home and touring setups. This is a signal you can trust during the most important performances.
⬤ Trusted By DJs Worldwide
From your bedroom to the main stage of Ultra Miami, Chroma Cables can tackle any scenario. Lots of top DJs and performers around the world rely every night on the full Chroma Cable line including USB and audio due to their rugged build. 
Variants
1/4 to 1/4

RCA to 1/4

RCA to RCA

---
Length
Cables are 1.5 meters (~5 feet) long from end to end.

---
Warranty
If you don't absolutely love these cables you are covered by our way cool warranty and can get them refunded
---
Why DJ TechTools?
---





Customer Reviews
---
"Rca for my Dj setup was a better price and the high quality is perfect"
May 28, 2018
"got the 1/4 to rca in red to hook up my tr-8 to my mixer. absolutely love the sliding chord keeper, great idea! beautiful product, will be ordering more soon."
May 3, 2018
"Not bad just got it couple of days ago. Looks and feels good. Like the way it looks. Not bad good job djtt!"
April 28, 2018
"The new cables are solid, high-quality cables. Elegantly designed, they make my other cables look pedestrian. Thanks, DJTT, for another great product!"
April 23, 2018
"cables have been great and working well. Would like more colors lol. "
April 19, 2018